FYI:
Dublo Seven = 007 ...James Bond secret agent style.
So what's the deal with
The Shadow Dancers anyways?
Hmm.. how about a breif explination: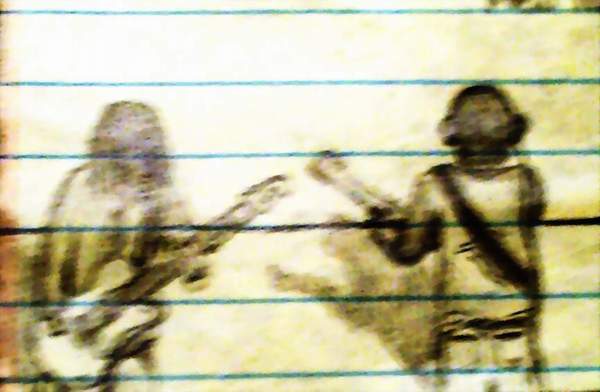 Amanda and Dan Collins have the same birthday!!
February 2nd! GROUNDHOGS DAY!!


DID YOU KNOW:
*The Shadow Dancers got their name from the gripping,
suspenseful novel by Herbert Lieberman entitled...you guessed it, "Shadow Dancers".*

*JDBP's was at one time called "Blindsided" but they had to change it because there were several other bands also with that name. (Some of their first fans still call them this.) Then for a short spell they tried "Revelry" but that was no good so finally they settled on "The John Doe Beatdown Posse".*

*MYL has reserved record code MYL007 for Dublo Seven.*

*HKEC did an entire albumn entitled "William Shakespeare's Macbeth" but it was never released to the public.


Congratulations to The John Doe Beatdown Posse at their 2nd place finish in the Battle of the Bands on May 26th at the Speedway! Thanks to the many wonderful fans that came out to support the guys.

Thumbs up to all the other bands that performed too. There were a lot of diffrent sounds and styles being played that night so it was great to see everyone come together.



Unity is what makes the scene strong!